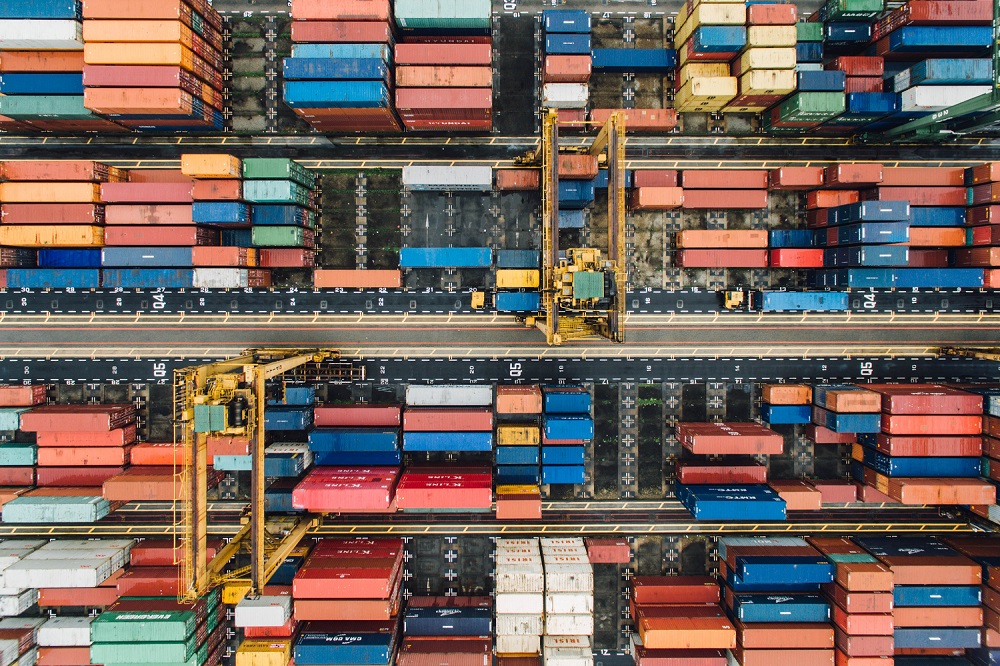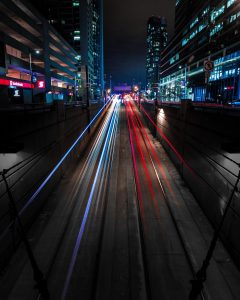 Physical Internet is becoming a reality
Flash Group is already committed to implementing the first steps of the physical internet for internal processes.  In fact, we intend to seamlessly integrate the physical and digital world. Just as data is always taking the fastest way to travel through internet, we keep on improving our logistic network to achieve the highest level of efficiency. 
It's not possible to improve your supply chain without a reliable GPS tracking tool. Information is key for optimization. Flash is using the services of a startup called Easy2Trace. They develop an app that manages the fleet of vehicles: tracking, confirmation of deliveries, availability, sending of e-CMR… Thus, we have a good overview of our fleet, their position and availability.
Once the data is collected, it needs to be processed. In our case, a shipment described in a digital language results in series of points (pairs of coordinates). It's quite heavy to process. Flash developed a neuronal algorithm to compress the data. This patented lane mapping tool allows us to process the data to have a time responsive map about all current shipments. We now have data and efficient tools to process it. Optimization of the shipments can begin.
Reducing Dead Mileage
To avoid dead mileage, Flash has launched another startup: Roberts.eu. Thanks to a fully digital interface, customers can see the idle vehicles and order deliveries at a cheaper price. Some places in Europe are exporting vast quantities of goods with little to no import. Offering premium delivery at a better price was made possible thanks to disintermediation. Client can look up and book idle vehicles on our platform. They don't need to contact anyone. The tracking, confirmation of loading and delivery are accessible on the website. Roberts.eu is  helping us significantly reducing dead mileage within our fleet.
Co-loading
Co-loading is more challenging but necessary. Most vehicles nowadays are not loaded to their full capacity. However, loading one vehicle with goods from different companies requires good planning, cooperation and quality management. It needs precise and reliable informations. Transport issues have bigger consequences when more companies are involved. Flash has been developing an optimization center tasked with promoting co-loading within our partner's fleet. With Easy2Trace, our fleet management app, we have constant updates about our vehicles: position, direction, freight etc. Thus thanks to the work of our optimization center, 13.5% of the kilometers driven by our fleet were optimized with co-loading. This is just a start.  Flash is developing its network of warehouses to facilitate co-loading between big hubs. Co-loading trucks to their full capacity is a big aspect of the Physical Internet and  Flash is working on it step by step.
 Collaborative initiatives for the Physical Internet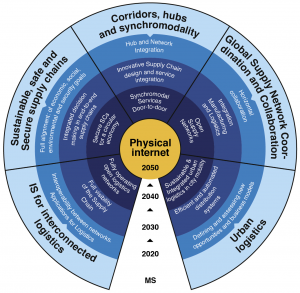 Flash isn't active alone on this goal to optimize the transport industry. The European commission funded a program called ALICE: Alliance for Logistic Innovation through Collaboration in Europe. ALICE is based on the recognition of the need for an overarching view on logistics and supply chain. With ALICE, shippers and logistics service providers closely collaborate to reach efficient logistics and supply chain operations. Alice is taking over many concepts suggested by the physical internet.
Conclusion
However, getting all actors to cooperate isn't an easy task. Cooperation among competitors requires a great incentive. The challenge is big but the reward is well worth it. Even just a 10% or 20% improve in efficiency would mean billions of savings for the logistic industry which would in the end benefit the customer and the planet.