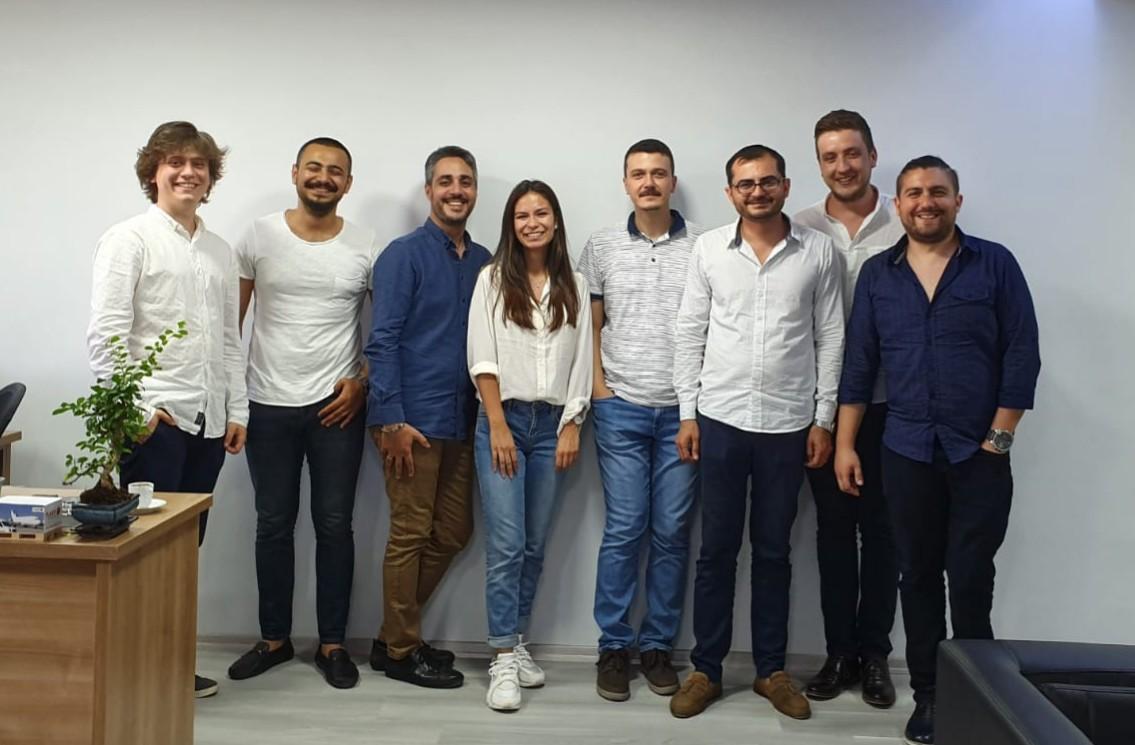 A warm welcome to our new Unit Franchisee in Turkey!
We are pleased to welcome a new member of the Flash Franchisee team in Turkey! Mikail YILDIRIM, Cetin KURT and Tolga SUTCAN have joined the Flash Franchisee adventure as a Unit Franchisee to cover the areas of Tekirdag, Cerkezkoy and Edirne. 
They are all logistics experts who have been working in the sector for 10 years across different companies in Turkey. Two years ago they stepped out of their comfort zone to build their own company, growing to a turnover of €500.000 per year. They have been actively working as suppliers for Flash Turkey for one year and during that time, they got to know the company and its values. They discovered the potential of having the support of a European partner. By becoming a Flash Unit Franchisee, they have taken their business even further and can enjoy all the advantages of a tight collaboration with Flash.
R:Tech
The R:tech Transportation management Software tool is exclusively designed and tested to manage on demand critical shipment operations. Flash educational tools keep up to date with new features within the tool in order to make sure users know how to use it to it's full potential. So, tasks that took weeks and that had to be completed manually can now be managed within hours or minutes thanks to R:Tech. Flash has designed and adapted its digital logistics tool to coordinate shipments across multiple supply chain actors in different locations, a powerful advantage that can help small agencies grow internationally & serve local customers.

"Flash is a global company and with its name we thought we could reach a more competitive market with bigger clients." Unit Franchisee team Turkey
What are the next steps?
From their office on the North side of Istanbul they will manage the areas of Tekirdag, Cerkezkoy and Edirne. Having already been collaborating with a couple of clients in these regions, the business is expected to have a smooth start. The first steps will be contacting existing customers to let them know that from now on, they are working directly as a Flash-brand licensed Franchisee. The aim is to expand and spread the message to more companies in the region. The beginning is never easy but the team is experienced and qualified and has overcome greater challenges in the past. Thanks to Flash support, certain challenges will be even easier to overcome.
"We believe that we can overcome the difficulties we may encounter while developing our agency thanks to Flash support and brand prestige." Mikail YILDIRIM, Flash Franchisee Unit
How Flash's IT solutions can help
Imagine, for example, coordinating all the operations with all carriers from just one office, while also keeping up to date on delivery status, managing all the paperwork and intervening when it's needed… Flash's IT solutions come in handy because it can simplify all these tasks. A channel of communication is always open between carriers and the agency, and this exclusive Flash tool allows everyone to perform their tasks efficiently, communicate missing documents or clarify a delivery status. 
They are an ambitious team and they have plans to go far, so where do they see themselves in five years?
"We will have introduced Flash to all companies in our area and we aim to be the only minivan service provider. Maybe we will have taken other regions!" Unit Franchisee team Turkey
An exclusive interview with the team
Did you know Flash before becaming a part of our family? How did you discover Flash?
We have been working with Flash Turkey for 1 year. Flash is a well known global company in our industry in the Turkish market but also abroad.
     2. Why did you decide to get into the Premium Franchisee market with Flash?
Flash is a global company and with its name we will be able to enter new and more competitive vertical markets. Flash brand recognition is a real asset in this market.
     3. Tell us a bit about yourself and your team
We have a company with three co-workers whose names are Mikail YILDIRIM, Cetin KURT, Tolga SUTCAN for 2 years in Turkey. Three of us, we have been working in companies under the logistics sector for an average of 10 years. We established a company two years ago and were able to make an annual turnover of approximately 500.000 euros in the logistics sector. We thought it would be beneficial to combine our experiences and knowledge with Flash.
    4. Which city are you going to work fro,? Have you already worked there?
We have worked in our office in Northern Istanbul for 10 years but our franchise-unit covers the regions Tekirdag, Cerkezkoy, and Edirne. We worked with a couple of clients in these areas and after that we plan to concentrate here as our first region
   5. What are the first steps in beginning this journey?
First, we will contact our existing customers and start talking to them about Flash. We aim to introduce Flash by reaching all the companies in the region over time.
   6. What have been your biggest challenges?
In two years, we have overcome huge difficulties. We believe that we can overcome the difficulties we may encounter to develop our company more easily under the name of Flash and thanks to the support and mentorship.
  7. Make a bet: where do you see yourself and your team in 5 years?
We have introduced Flash to all companies in our area and aim to be the only minivan service provider. Maybe we will have taken on other regions 🙂
Interested in becoming a Flash franchisee? Check out our website for more information
If you have further questions then don't hesitate to get in contact with Frank van Doorn at f.vandoorn@flash-global.net