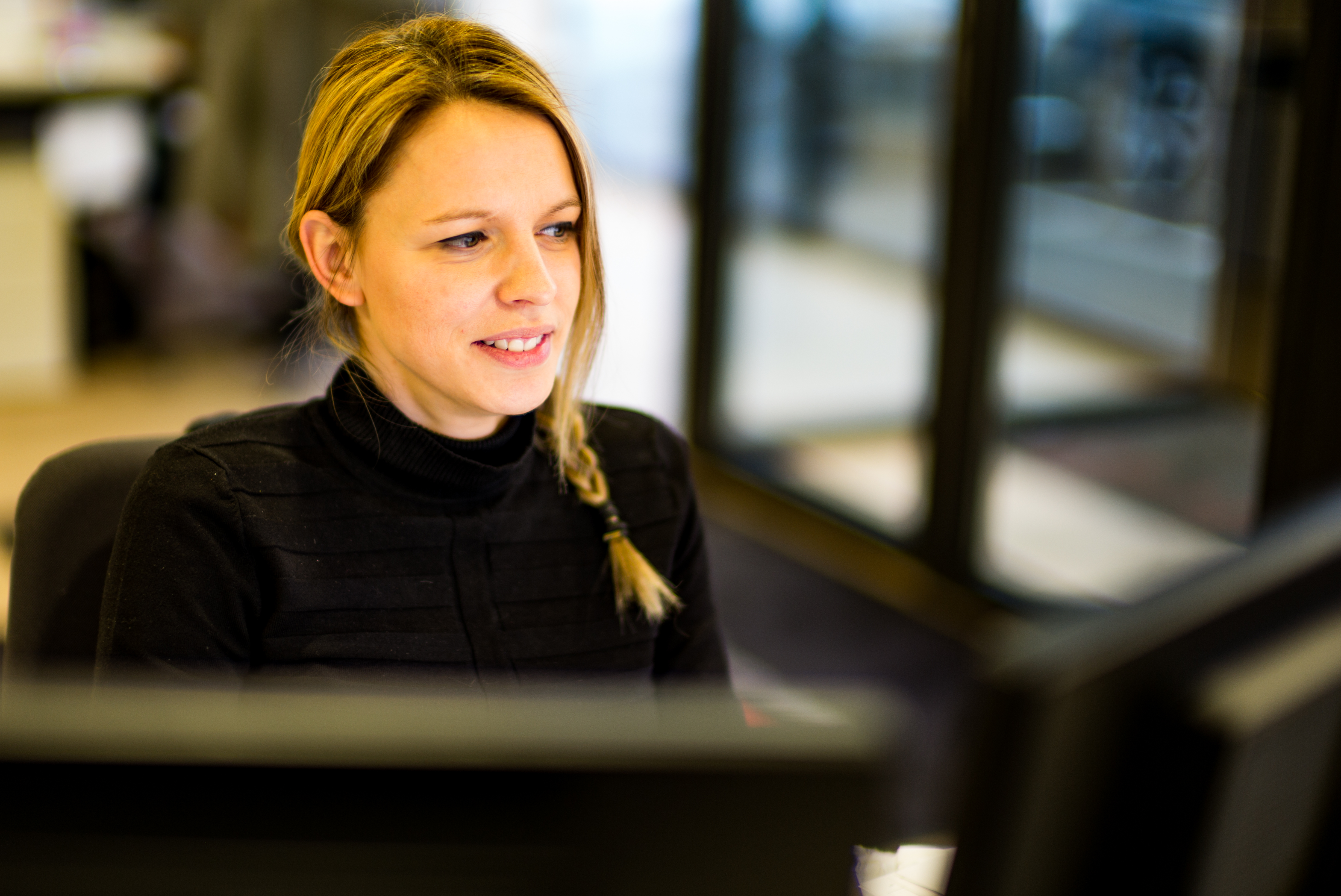 If logistics and supply chain have sometimes been perceived as a "male environment", this mindset has been evolving in the last couple of years. In 2017 this article reported that "Logistics sector plays in the global economy, with some 125 million people currently working in the sector around the world. However, women make up just one to two percent of this workforce.". But the sector is rapidly evolving.  In just a few years, we are already noticing some changes.  "This figure is very surprising. On the contrary, I have always found great gender equity balance in my everyday life at work, but I obviously only speak about the individuals I've been around." commented Mélody De Sousa, Marketing Manager at Upela. Upela is a young startup who grows and evolves regardless of all standards and habits.
The value of a positive working environment
Enjoying one's job and having a good work-life balance is possible only in a positive working environment. One with a mix of differently skilled people, whose knowledge covers different domains. "All limits are only in our heads, once those are gone and we work hard we can achieve anything we want." added Aldona Szymaniak, Country Manager Poland who started as Customer Service Agent. It's important to create a more inclusive narrative in schools. One that focuses on each one's passions and talents. (source).
Changes are on their way, and the situation is evolving rapidly. AWESOME (Achieving Women's Excellence in Supply Chain Operations, Management & Education) and Gartner's 2018 report saw a variation of 41% of women employment in Consumers sectors value chain and of 29% in Industrial sectors value chain. There used to be the stereotype that in a predominantly male environment women would not feel at ease (source). But, is that still true nowadays? "I think women feel comfortable in any environment under the condition they are respected, needed, wanted, challenged and motivated. Branch does not matter, environment and conditions – a lot.  I have been in this company for 13 years and in Poland, since the early beginning in our office, we were about 40-50% of females. A lot of us are still part of this Group we have grown, developed" (Aldona Szymaniak, Country Manager Poland).
Feeling appreciated at work
Feeling like you are contributing to something and feeling appreciated is important for everyone, both for women and men. At work, as in any other context. The right working environment let workers develop and grow. And competent workforce is exactly what you need to encourage companies' growth! A successful company should be proud and thankful, above all, to its employees.  "There is no reason for any individual, man or woman, to feel uncomfortable and no matter what gender he or she is surrounded by at work. In the end, it's all about respect and education and the kind of sector has nothing to do with that." (Mélody De Sousa, Marketing Manager at Upela). How can then companies in general foster such an environment? One could regularly communicate goals and objectives, and recognize everyone's achievements (source).
The "glass ceiling"
Johnson, McClure and Schnieder (1999; 2000) identified that both men and women in the logistics and transportation industry perceive a glass ceiling for women (source). Meaning that, based on their research, women perceived a barrier when trying to enter a managerial position in logistics.  From this paper. However, the respondents of the report by AWESOME and Gartner expect 30% of VPs to be women in 2023.
While we have to wait to see what will happen in 5 years, digitalization is already reshaping supply chain and creating new mindsets. Let's hear from Morgane Tisserant, IT developer.  "As IT is becoming a big part of logistics, a more inclusive and diverse team is the key to find new and creative solutions I think and I can see that women have a significant role to play." (Morgane Tisserant, IT developer at Flash).
Luckily, nowadays all this looks like quickly aging stereotypes. The AWESOME/ Gartner report even underlined a 7% increase from 2017 of companies that have concrete set plans to foster gender diversity in the supply chain organization. Key players now understand the importance of having a dynamic, diversified team, which can bring new ideas and different perspectives. Today we focus on skills and talent, re-shaping supply chain for the best.