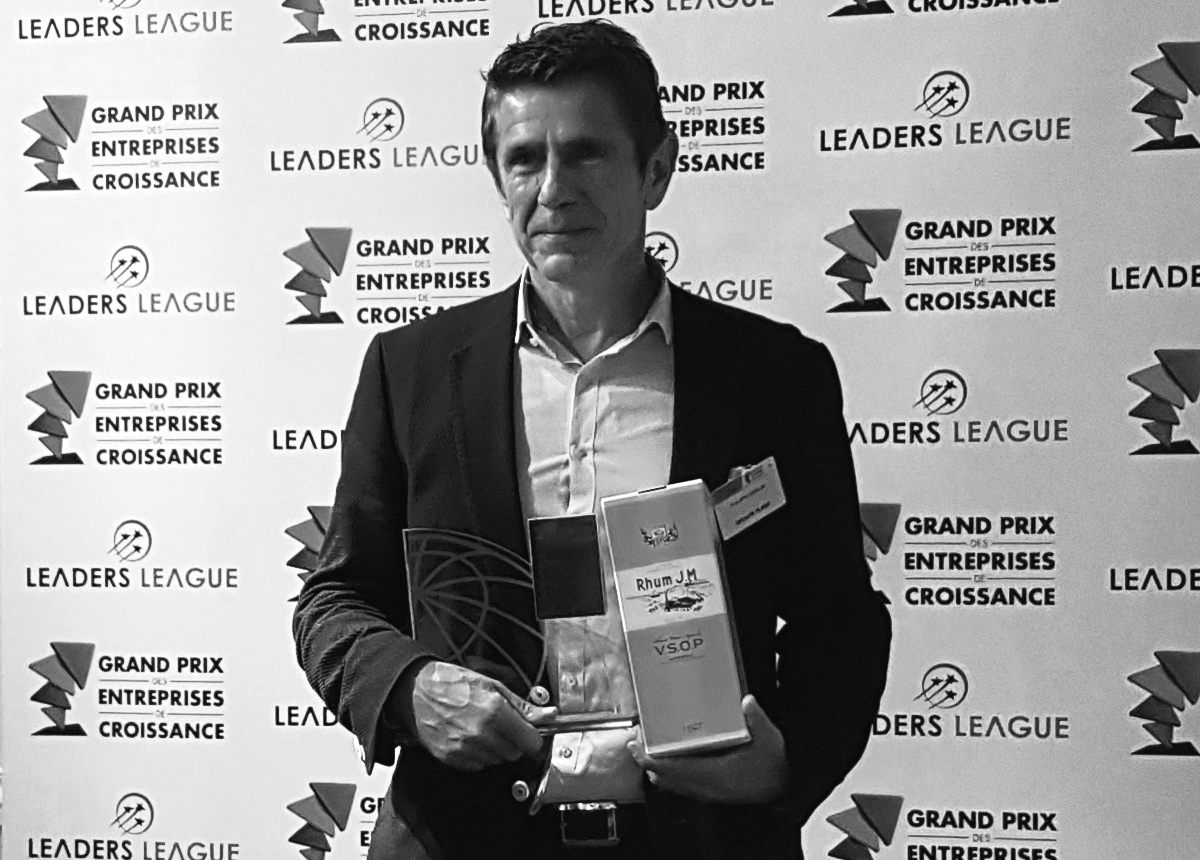 Flash Group, happy awardee of the Grand Prix des Entreprises de Croissance, Leaders League.
Yesterday, June 29, 2016, the third edition of the "Grand Prix des Entreprises de Croissance" was hosted and organized by Leaders League at the Pavillon d'Armenonville in Paris. 198 companies selected to compete were sorted in 14 different categories and also, by their annual turnover (find the official selection here)
Flash Group was awarded the well-coveted prize in the Transport and Logistics category, and subcategory of turnover between 100M and 1B € (find the list of awardees here).
Present at the ceremony, Philippe Higelin, CEO of Flash Group, was awarded the trophy on stage. He warmly thanked Leaders League for organizing these Grand Prix rewarding the efforts businesses do to promote entrepreneurial growth. He dedicated the trophy to all Flash employees without whom such an achievement couldn't have been accomplished.
This award represents the hard work done by Flash and its employees to achieve his goals and become the European leader in premium freights and urgent deliveries. Through our trusted partner, we strive to create tailor-made solutions for our customers. At Flash, we believe in audacity and leadership, two key elements that boost SME. Medium enterprises success is based on those two key factors, plus simplicity and transparency, part of Flash's core values. There is a lot of growth potential in the supply chain market, and Flash is trying to leave its mark through its seamless supply chain. At Flash, we carry trust.